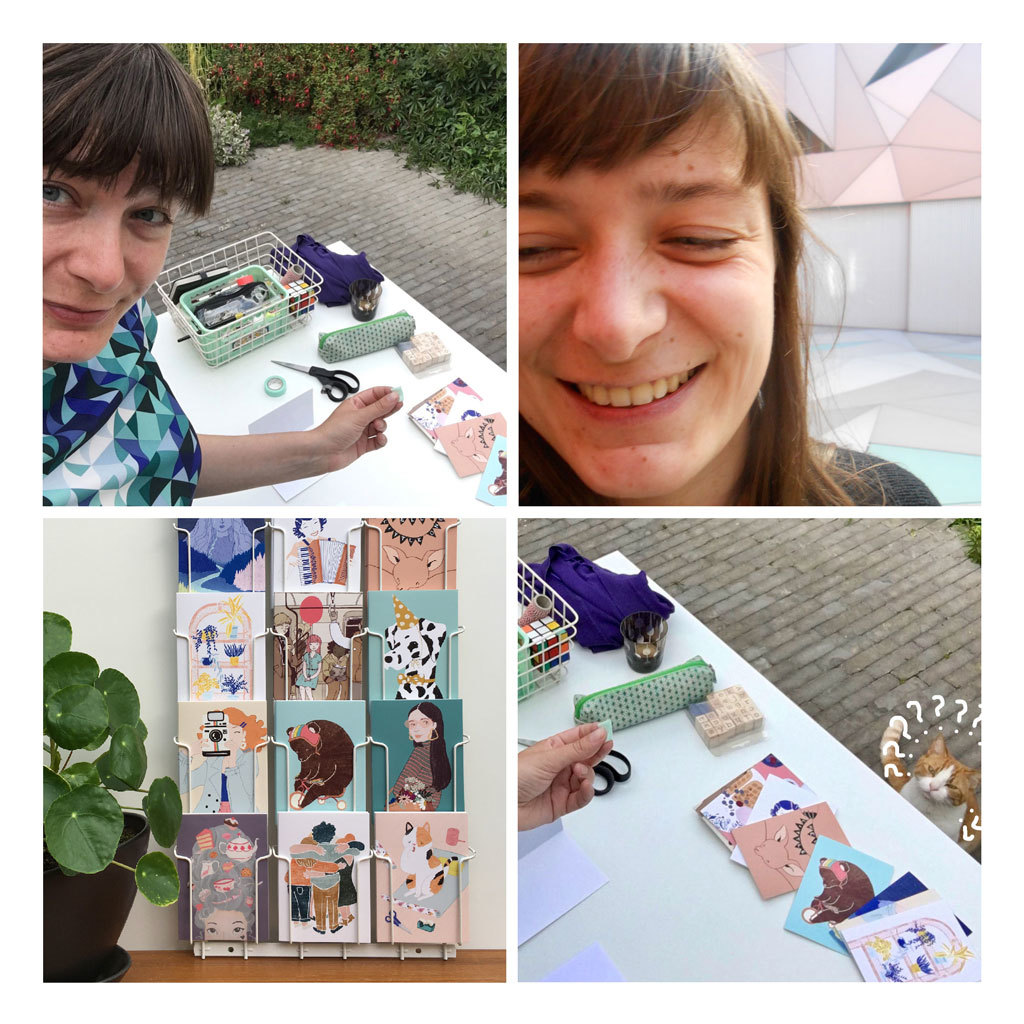 Hey, I'm Ellen Loncke, the face behind Lemon Lizzie. I'm a Belgian illustrator that has a hard time choosing between cute and female designs, so I just create them both! My illustrations are quirky, fun and light.
I'm a book sniffer, notorious paper toucher and collector of cool stationery. I always keep a stack of greeting cards for friends way before it's their birthday. The nicest ones I just buy double or keep to myself (one can never have enough cards, right?). As a paper lover my ultimate dream was to get my drawings on affordable products and open up a little online shop. So voilà, super stoked with my own little paper paradise!
Are you a shop owner and would you like to stock the Lemon Lizzie paper products? Great! Mail to ellen@lemonlizzie.be or reach out to me through the contact page.
Apart from drawing for my own products, I also design for commissions. You can find my portfolio here. Do you need custom made illustrations? You can reach out for an obligation free quote through the ways mentioned earlier.